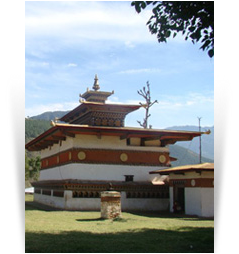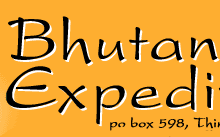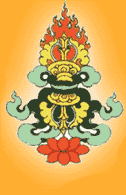 Tel: +975 2 326 266
Fax: +975 2 326 689
E-mail: tsewangnidup@yahoo.com
Spiritual Tours

Our spiritual tours include both cultural and spiritual aspects. They can be customized according to your requirements. Please Contact Us for detailed program possibilities. With cultural tours, ground transportation, as well as room and board, is provided, and we also provide lectures/talks on various relevant topics. You will be accommodated in the best available hotels, and served a variety of delicious food. (Continental, Chinese, Indian and Bhutanese).

As part of our customer satisfaction program, hotels, cooks and guides undergo a yearly evaluation by Bhutanese and Western consultants.

Experienced spiritual Gurus/Teachers will introduce you to the following topics:
1. Introduction to laymen's practice of religion in Bhutan.
2. Myths and legends in the Himalayan region.
3. Introduction to Mahayana Buddhism,
4. Introduction to meditation and yoga.
5. Astrology and superstition.

In the serene atmosphere of Bhutan, you will be welcome to experience the preliminary steps towards attaining Nirvana.